About us
Who is Who
1) Management Company

Casa4Funds is our Luxembourg based Management Company.
2) Research

We only use independent research provided by Ned Davis Research for our Asset Allocation decisions. Since 1980, NDR has worked with some of the world's largest investment managers to provide a full range of sophisticated analytical tools, a high level of data integrity and highly responsive customer support.
3) Custodian Bank

Our Custodian Bank is Banque et Caisse d´Epargne de l´Etat, Luxembourg. Aa2/ AA+ by Moodys and S&P. This makes BCEE one of the most highly rated financial institutions in the world.
4) Auditor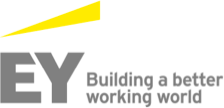 Ernst&Young is the Auditor of the Funds since inception
5) Regulator